MRS V LEAVE-IN CONDITIONER LAUNCH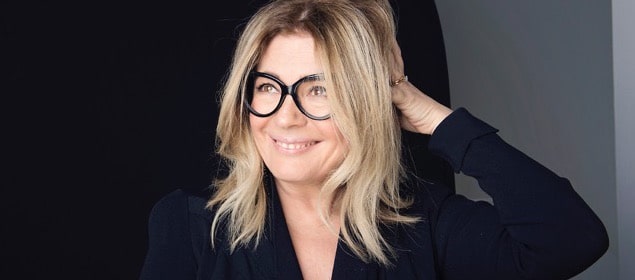 Mr V Leave-In Conditioner is an exciting moment for all Mrs V's! The intention for all The Products by Mrs V Society is to bring confidence at any age.
This first step to true confidence is trusting yourself and loving who you are in mind and body. The second step is to look after your mind and body!
There are lots of different ways to look after your very unique self (yes we are all unique and beautiful).  Three keys things to think of our:
Have good friends you can trust around you

Don't be afraid to stand up for yourself at work and at home

Use good practitioners and good products
The last one is why I am so excited to share this product with you!
Essential oils have been used for hundreds of years to heal the mind and body in many ways.  They help us sooth our worries and relax our body. These oils were always considered luxurious and exotic and their sacred nature brought much excitement to those who used them.
The specific essentials oils chosen for Mr V are said to give the following effects on our body and mind, first let's find out what an essential oil is!
An essential oil is derived from a plant, root, stem, leaf, bark or other elements of a plant. It's not oily, it's normally clear or yellow in colour and hold the true essence of a plants quality and therapeutic benefits.
The carrier oil has an important job to hold these essential qualities so they may be carried into the skin or surface of the hair. The combination of these specific oils are created in order to bring a blend that will help Mrs V feel confident at any point in his day. From the uplifting effects of Orange Sweet to get you going in the morning, through to the calming and stress releasing effects of Lime, Ylang Ylang to give you the 3pm wake up call, then to an evening of social outings and 'love' with the aphrodisiac effects of Cedarwood Atlas and finally to have a good night sleep with Neroli.
THE INGREDIENTS:
ORANGE SWEET
Orange Sweet oil gives the mind an uplift. It also clears the smell of staleness in your hair from being in rooms that may be smoky. It can also aid in helping reduce stress, slow digestion and the flu.
YLANG YLANG
Ylang Ylang helps you feel more balanced, more grateful for your blessings and bring more happiness. It's helps with stress and anxiety including dissipate anger and depression. It is said to have helped alopecia (hair loss).
CEDARWOOD ATLAS
Cedarwood Atlas is wonderful for helping relieve arthritis, bronchitis, dandruff, dermatatis and stress. It is also said to act as an aphrodisiac especially for me. It was used in the Egyptians days to ground and calm and combat negativity.
LIME
Lime Essential Oil helps to energise and freshen your hair and mind!  It cleanses the aura as well as can aid in asthma, dull skin and the flu.
NEROLI
Neroli is wonderful for mature skin, it's helps heal scars and stretch marks as well. It is said to relieve  the impacts of shock, stress and insomnia.
Resource: www.aromaweb.com & [Julia Lawless, The Illustrated Encyclopedia of Essential Oils (Rockport, MA: Element Books, 1995), 56-67.]
* * * * *
So if you are ready to have great looking hair, a happy mind and body then give it a try! You can email us when it's launch. NOTIFY ME
If you have tried our product, then please let us know what you thought, so we can post below! EMAIL US HERE
---
TESTIMONIALS:
I just love anything natural and also that has the emotional benefits that the oils offer PLUS it is amazing on my hair – very happy.  Elizabeth, Sydney
CAUTION:
Mrs V Society takes no responsibility of the effects of the oils on any person, as each oil will respond differently to each person and may not incur any emotional or physical impact. Essentials oils are strong, so it's always advisable to try a patch on your skin first before putting on your hair.  Any reactions please seek medical advice.