LIFE. FOOD. SYDNEY.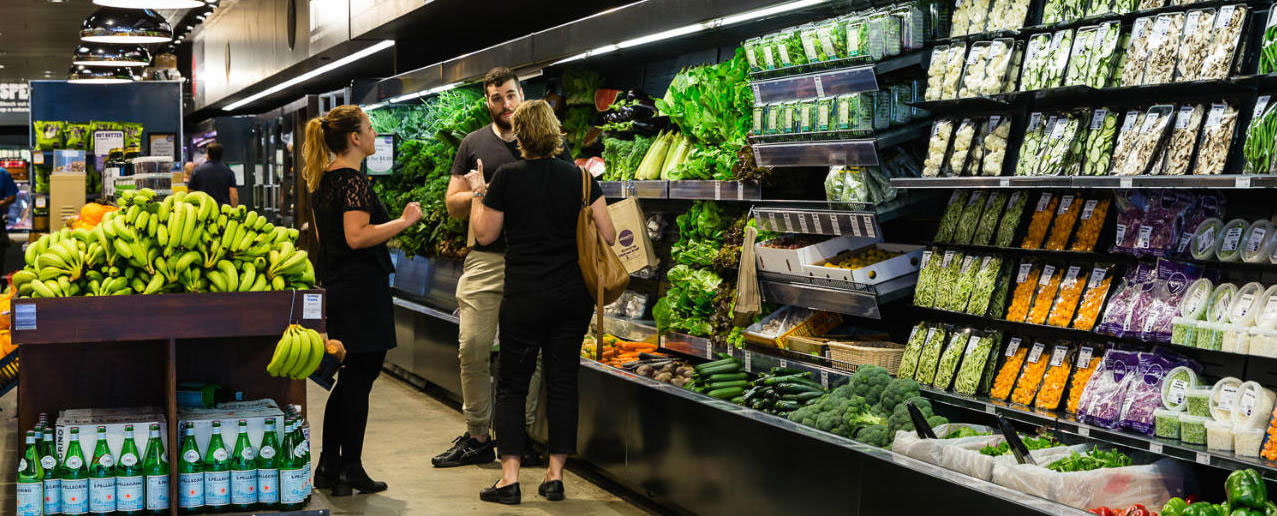 The older I get the more I realise how important fresh 'living' food is! I always try to find organic if possible because I can taste the difference (although my hubby begs to differ). Recent health issues have made me even more conscious of 'we are what we eat' and if we put 'dead' food in us, what is that energetically doing?
Fruit and veg is not only the most important source of our diet but eating and shopping Australian produce helps the community at large.
I live in the Inner West Sydney, Glebe. I've lived in Balmain, East Balmain, Lilyfield and so I know the Inner West well and love it's community vibe. My main place to shop is always About Life, I was there when they first started, a small health food shop run by two sisters and now it's got stores all over Sydney – love supporting our locals.
My husband is Italian and to be honest, he does most of the cooking. I'm great at stir fry's and anything that needs juicing or steaming. He makes the most amazing spaghetti bolognese, a family secret recipe, you should taste his mothers! I used to be the master of the morning pancakes with lemon, butter and maple syrup, but now I leave the 'pancaking' up to him – perfecto… (still get the mixture sorted – I've given you our recipe below).
Other fresh foods you can't go past is organic tomatoes, so sweet with bocconcini, beautiful olive oil and pepper PLUS a splash of balsamic.
On the topic of breakfasts, when I was a macrobiotic, doing yoga 5 days a week, I used to have the most amazing breakfasts after yoga and a dip in the ocean at Manly. It was brown rice with broccoli, tempe/tofu, shiitake mushrooms, cashews, umboshi plum on top (great for detoxing everything) a bit of Shoyu – what a beautiful beginning to the day.
Dinner is always as simple as possible, no carbs if I can cope, lots of salad and deserts are a wonderful mixture of organic banana (have to be organic) and walnuts, like a little bite size sweet for after dinner.
Glebe has lots of great places to shop, a wonderful flower shops on 321 Glebe Point Road.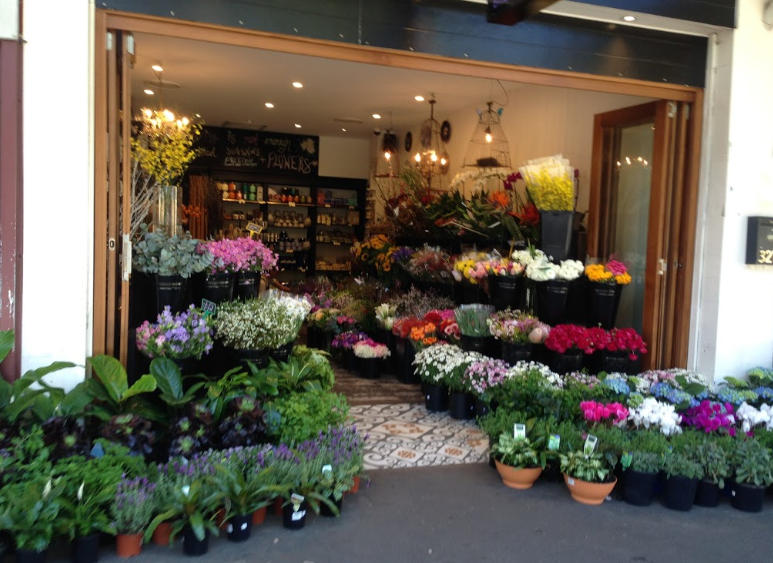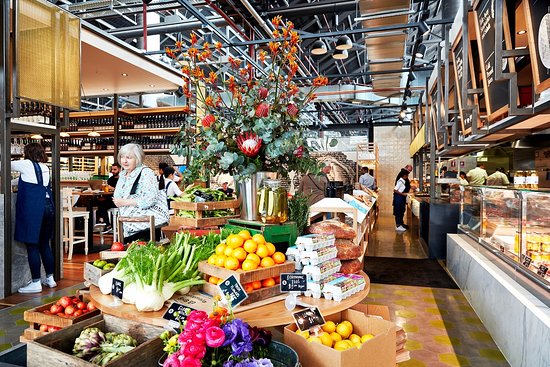 I'm also thrilled with the Tramsheds in Glebe, the Supamart is awesome, lots of everything and well priced.  Flowers, fruit and veg and deli goods as well PLUS some organic produce – very cool!
Smoothies are so important to me, I'm discovering the ease of blending…the Thermomix is on my wish list! In any case let me share my current fav smoothie mixture, just grab a little bit of each!
MY BREAKFAST SMOOTHIE:

Walnuts
Sultanas (gives sweetness)
Frozen Organic Rasberries 
Oat Bran
Lecithin
Psyllium husk
Collagen Peptides by Vital Protein (scoop)
Rice Milk
Water & Ice cubes
Nut mix like linseeds, almonds & cashews
Throw it in the Ninja and voila! (Some yummy deserts from About Life below)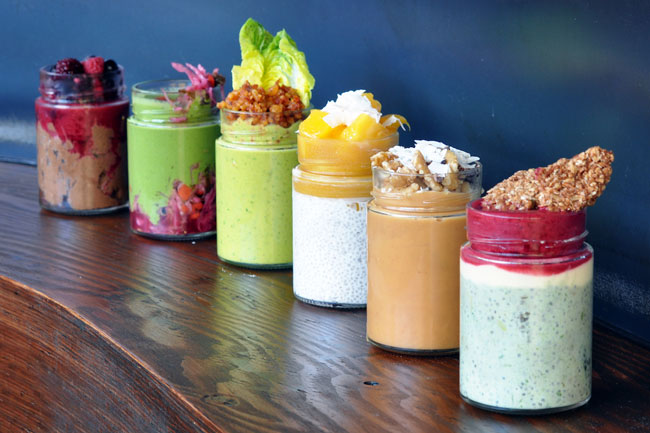 My MOST favourite breakfast is pancakes, well actually they are really crepes. For those who are not cooks, it's easy:
2 cups of 0rganic spelt flour
2 cups of milk
2 free range organic eggs
MIX MIX MIX
Get your flat frying pan out and a few minutes each side and it's ready to be dressed.
Organic whole butter, then squeeze quarter of a lemon, pour some Maple Syrup, preferably organic of course and a cup of tea and this is a breakfast you'll want every weekend, like we do…