WHY KETTLE BELLS MAKE YOU STRONG AND SEXY

I won't lie, kettlebell workouts are HARD, but that is why they are so effective. If you don't mind the grit or a solid challenge and want maximum results with minimum time, then invest in ​kettlebells.
I know I am bias to kettlebells because I love the challenge and grit it requires, ​you can't fake your fitness or strength with a kettlebell​ and while I love a good barbell throwdown, it's just not always practical.
It doesn't matter if I want to slim down, improve my flexibility, build lean body mass, power, strength and speed, kettlebell training can do it all, they are resilient and reliable for delivering results both for me and my clients; but I'm not the only one who loves it a number of celebrities have spoken publicly about their use of kettlebells… you judge the results:
Kim Cattrall
Jessica Biel
Jennifer Lopez
Angelina Jolie
Vanessa Hudgens
Sylvester Stallone
Ethan Hawke
Matthew McConaughey
Most of the cast from the movie "300″
The American Council on Exercise did an independent study on kettlebell workouts that found that: During the 20-minute workout, the average calorie burn was 272 calories, not counting additional calorie burn due to the substantial anaerobic effort.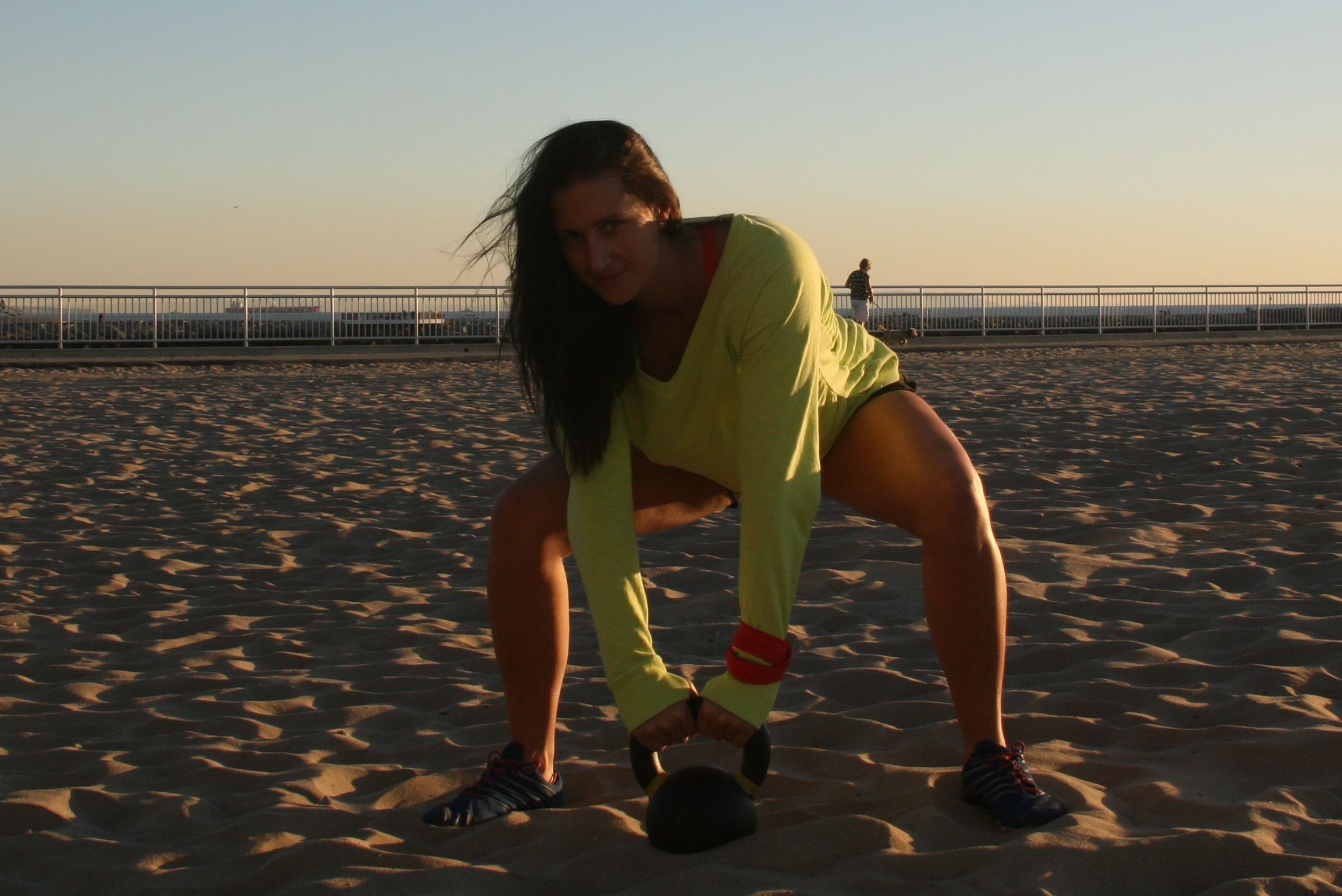 5†Simple†Effective†Workout
Just like our celebrates have if you decide to give kettlebells a try, seek a certified coached
before going solo and ensure you have medical clearance. If you are in the Venice,
California, you can email me at kylie@coachedbykylie.com
Workout1∫†TABATA Swings or Snatch 8 Rounds of :20 on :10 off Then rest 2min and
repeat another 3 times
Workout2∫†AMRAP 5, As Many Reps As Possible in 5min Snatch
Workout3∫†1-5 Ladder; Clean, Press, Front Squat. Start with 1 rep each and go up till you
are doing 5 reps of each. Rest 2min between each flu ladder and Repeat 2 more times. (1-5
is one ladder)
Workout4∫†Double Kettlebell Front Squats. 3 sets of 5, or 4 sets of 4 Give yourself enough
rest between sets about a 1-2 min.
Workout5∫†Double Kettlebell Presses 3 sets of 4-6 (best to do less reps with heavier weight,
but you it feels easy for you with the kettlebells you have do an extra rep per set.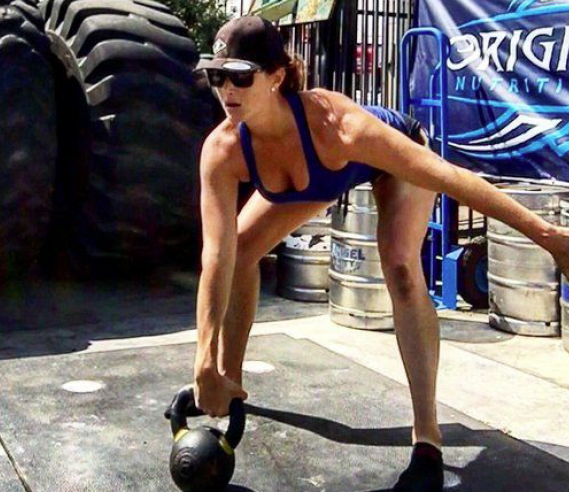 What's Functional, Dynamic, TOTAL BODY Strength and Conditioning… KETTLEBELLS
Kettlebells aren't anything new, they date back to the 1700s, when Russian strong-men began using them during training.
A kettlebell basically is a cast-iron ball and handle, due to its nature in shape exercising with kettlebells exercises throw off your center of gravity, forcing you to use multiple muscle groups, including your core, to maintain your balance. So that's also why, subbing a dumbell for a kettlebell isn't not the same; sorry for anyone out there who thinks if you use a dumbbell or kettlebell for the same movement gives you the same results, it doesnt, it gives you similar but the unique shape is what gives its key difference.
Like everything in life, mastering the fundamentals or basics are key to achieving the best results. The devil is in the detail as they say..
So what are the fundamental sacred 6 movements in kettlebell training?
Exercise 1 The Swing
The Russian-style kettlebell swing, when performed with proper form it's great for building your posterior chain and cardiovascular system. Its Strength & conditioning in one! It represents full-body power, while aiding extreme fat loss, and a high level of cardiovascular conditioning. It's also the foundation of all kettlebell ballistic moves.
Exercise 2 The Goblet Squat
Squatting is a fundamental movement pattern, you squat to sit on a chair, you squat to use the toilet and that's just the start, have a solid and strong squat and your on the path to a long happy independent life, no nursing home at 55yr for you. The kettlebell goblet squat isn't just a leg exercise; it's another total-body movement that offers strength, mobility and conditioning. It will never replace the barbell squat for strength but great at fine tuning that movement pattern!
Exercise 3 The Turkish Get-Up
The Turkish get-up is a slow, deliberate movement that's been around for centuries. You start by lying on the floor, then stand up, then lie back down again in a specific sequence of movement transitions. It's about fluidly but when you add the load of the kettlebell it now requires, strength, mobility, total body awareness, it's a high skilled movement and for good reason, like i've said before, it's the 'Ultimate Body Builder' physically and mentally!
Exercise 4 The Strict Press
It's not just any kind of overhead press because you use your entire body, pressing from the your feet all the way to your core to your arm and this and the fact you're pressing from your shoulders more natural plane of motion, it's no wonder it feels stronger than with a dumbbell or barbell. Clients of mine who have mastered this movement then applied its principles of
Exercise 5 The Clean
Similar to the kettlebell swing, the clean is another explosive exercise for total-body strength and conditioning. The difference here is that the kettlebell finishes in the rack position as opposed to being projected horizontally away from your body.
Like the Snatch is the most technical lift in Olympic lifting and timing is crucial, the same can be said for the kettlebell clean. It can take a while to learn and even longer to master but it's an essential movement in high-powered kettlebell complexes.
Exercise 6 The Snatch
The kettlebell snatch—sometimes called the Tsar of kettlebell exercises—is the ultimate display of full-body power and is nothing like a barbell snatch.
The kettlebell snatch is physically demanding but the benefits are worth it, total-body strength and conditioning at its highest. It increase athletic performance, builds strong powerful shoulders and explosive strength.
This exercise should not be attempted until the kettlebell swing hip-hinge pattern and explosive hip drive are established.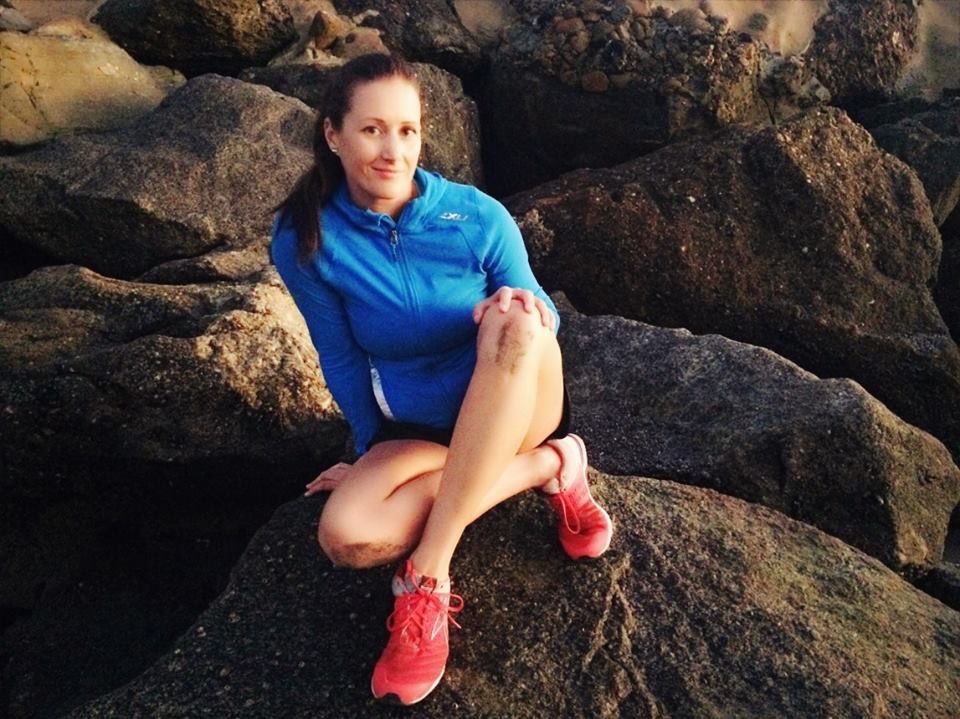 Getting Started
Sure you can youtube how to do these moves but the kettlebell is a very unique tool that requires proper technique to get optimal results, it's not just the movement pattern but the breathing to correspond. If you want to learn more, I offer small group and personal trainingin Russian Kettlebells you can reach me at kylie@coachedbykylie.com and book your intro now!
So what's your excuse now? 😉