BEYOND BEAUTY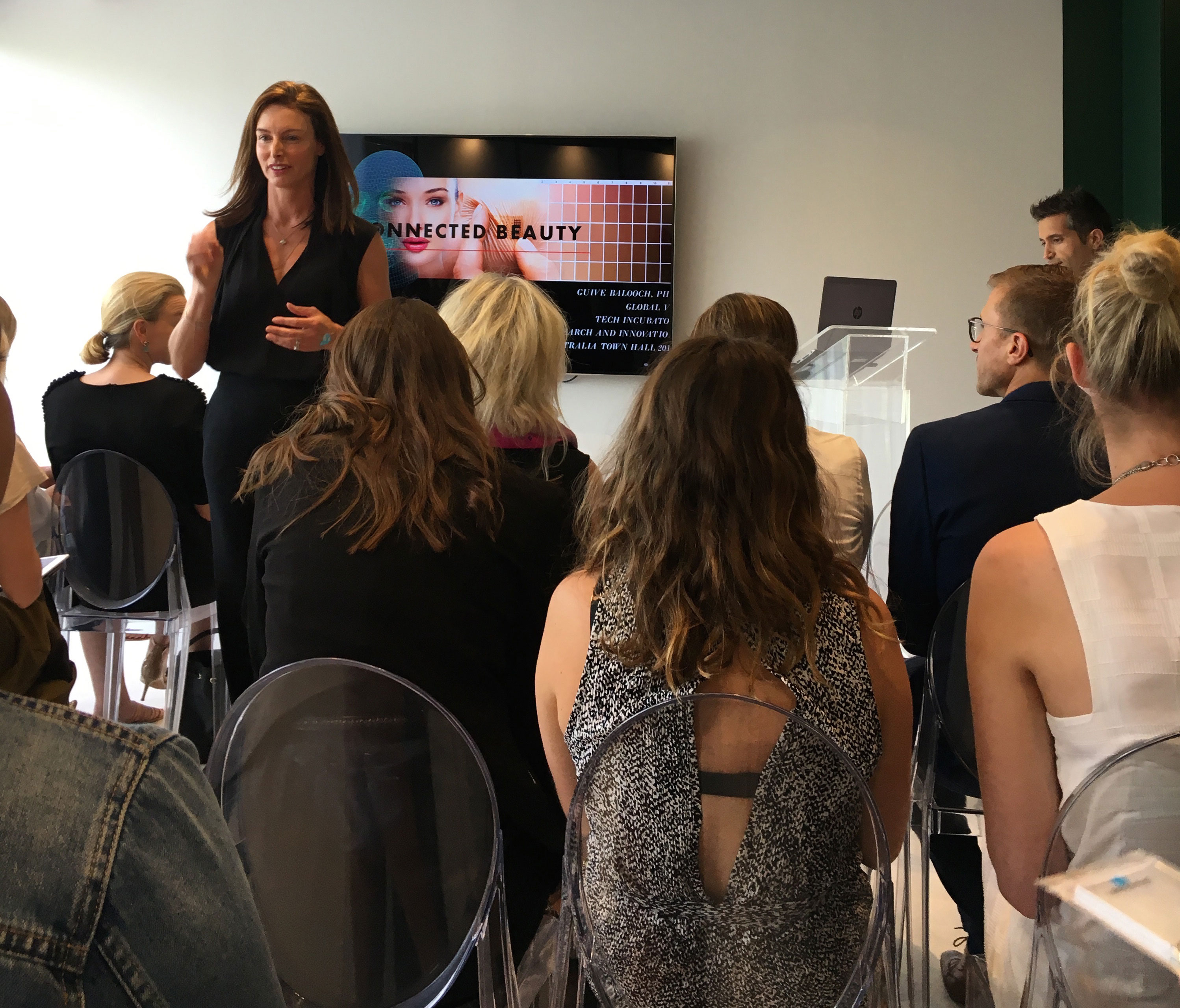 I am very fortunate to attend launches of the latest and greatest products and services and when it comes to beauty and fashion. I usually shy away as I don't actually know a lot about beauty products and I'm not a person who tries a lot of things as I have sensitive skin and so prefer to use products from word of mouth from colleagues and friends. HOWEVER, I am the ultimate consumer and when I find something I LOVE, that's it for me!
Like everything in our world, beauty has changed over the years, but I'd never seen it change so much as the latest presentation at L'Oreal. Technology is now a big part of our world and bringing it into everyday beauty items was amazing to watch.
Firstly, they have created a UV Patch, the first flexible, ultra-thin and connectable UV sensor designed to measure sun exposure for any age.  AMAZING, it's connected to an app so you can tell if you need more protection – awesome.
The one we all fell in love with was the Kerastase First Smart Hairbrush – in other words your beautiful brush (yes they've spared no expense to have a quality type brush) with the ability to measure the health of your hair via a microphone connected to an app!  Wow.
The microphone listens to the sound of hair brushing to indentify patterns, providing insights into manageability, frizziness, dryness, split ends and breakage.
3-Axis load cells that measure the force applied to the hair and the scalp when brushing
An accelerameter and a gyroscope which helps further analyse brushing patterns
Conductivity sensors to determine if the brush is being used on dry or wet hair in order to provide an accurate hair measurement.
It's not going to be released until August in Australia, but I'll be first one in.